Happy 4th of July! I often write an article on this topic "Freedom from Stress." This year seems even more important.
Do you know we now have a name for what many of us have been experiencing? It is called "Post-Pandemic Stress Disorder." You may have noticed it in yourself or others–feeling out-of-sorts, more isolated, sad or anxious. You may also be feeling grief over loved ones or a loss of what was.
New Poll Shows Americans in Survival Mode
A March 2022 poll conducted by the American Psychological Association suggests that Americans are in "survival mode" due to reports of high stress levels caused by inflation, higher gas prices, the ongoing pandemic and the crisis in Ukraine. Given these stressors, it's crucial that we support stress management at work and at home. As we may know burnout, anxiety and depression are on the rise.
All of this is a wake-up call. Even with all of this turmoil, we have a choice in how we react to stress. Now, more than ever, we must embrace our suffering self with love and compassion and find ways to release. Taking time out to connect with our inner self–our inner power--gives our mind, body, and spirit time to heal and reenergize.
We also need more time for self-care and to do activities that we enjoy. Think about that for a moment. Sometimes we are spinning out of control in negative thoughts. We become so distracted by our thinking brain that we lose the part of our higher self and what matters most. It is during these times that we need to step away from the stress.
Reboot Your Life and Surrender Stress Coming Soon!
Stay Tuned for a special program I'll be announcing later this month called: "Reboot Your Life: Surrender Stress"
It's vital to step away from your chattering brain or "monkey-mind" and breathe deeply. Resting from all that mental chatter allows flashes of insight to emerge. It's important to take time to walk outside in nature, daydream, listen to music, or simply rest and just be. These brain breaks allow us to open up to our true source and let go of our worries.
Also, invite your children or teens to just "BE." Turn off their devices. Get some sunshine. Use their imagination to dream again!
Remember to join our "Reboot Your Life: Surrender Stress." To get a sample of what's in store, here's a Guided Imagery and Meditation that you may download below.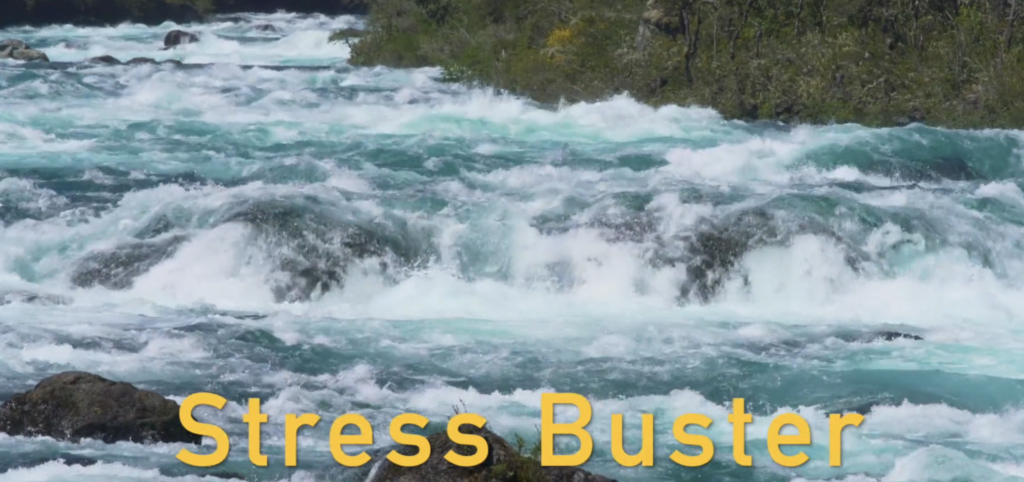 Wishing you peace!
Vicki
Vicki Atlas Israel is an Author, Certified Guided Imagery Practitioner, Meditation Mindset Coach. Atlas is passionate about bringing more peace and healing to children and adults. She's helping high-achieving professionals, parents and children with stress relief. Awaken to your best life with love, hope, and healing. You may also schedule a complimentary Inner Power Breakthrough session.